Your specialist recruitment needs demand a specialist approach. Etalentnetwork is a market leader HR service provider with the whole range of services ranging from temporary staffing, permanent placement of (high-volume) specialties to recruitment process outsourcing. Our wealth of experience and knowledge of the global labor market coupled with specialist teams of consultants with a deep understanding of your industry is what differentiates us from our competitors. This ensures that our commitment to our clients is built on trust and proven results.
Etalentnetwork provides its clients with an extended bench that offers ready to deploy talent to meet their project needs. Within a few hours turnaround time, Instant Serve offers a bouquet of services, delivering talent across key technology skills, ensuring regulatory compliance. Thereby, providing our clients with flexibility and capability to acquire projects and retain their competitive edge in the market.
We function as an extension of your HR organization to handle the recruitment needs of your business. As part of our RPO offering, we will manage the entire hiring process from creating the job profile to on-boarding the new hire. Our expertise lies in handling mass recruitment and through our geographical reach we can handle project implementation across multiple locations. We also maintain an updated database of candidates for recruitment that happens over a period of time. We can run a mini HR department for you at half the cost that you are incurring now.
We deliver streamlined, RPO recruiting solutions that optimize candidate quality, reduce time to hire and significantly reduce hiring costs and provide verifiable metrics.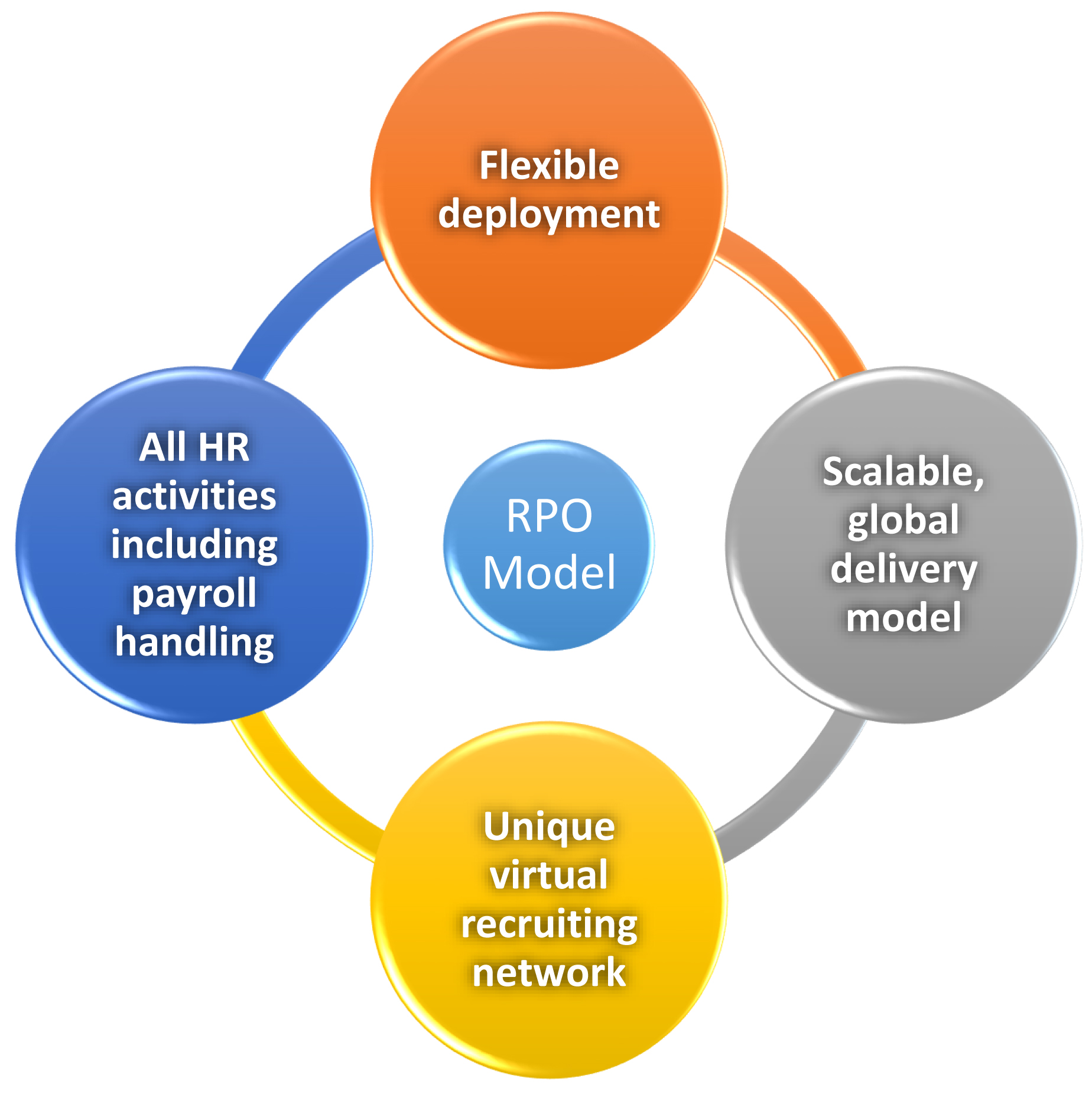 Our RPO model includes:
Flexible deployment options: Enterprise, selective, project, on-demand
Scalable, global delivery model
Unique virtual recruiting network
All HR activities including payroll handling
We provide our client organizations with an agile, skilled and motivated workforce that is able to shift quickly to meet fast-moving challenges and opportunities. We are capable of not only running your recruitment processes but your entire HR department including the Payroll and Accounting systems including maintenance of Quick Books.
How does Etalentnetwork deliver business value through its RPO ?
Our RPO benefits companies such as yours in four distinct ways by providing solutions that are:
Customizable
We customize our solution and apply an approach that is appropriate for your needs rather than go with a one-size-fits-all approach.
Scalable
Whether it's an end-to-end program, recruiter-on-demand offering, or selective RPO, we have the perfect solution for your permanent hiring challenges. This lets you increase or decrease recruitment operations quickly and effectively to fit your changing business needs.
Qualitative
Our experience and stringent recruitment process ensures we find only the best-in-class resources to support your goals.
Controllable
A focused recruiting process provides visibility and control over resources and cost, in the shortest time possible.