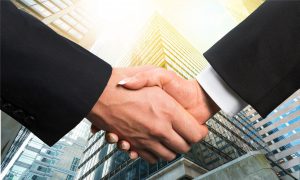 Etalentnetwork started with a vision to help businesses to recruit the best talent globally, our company provides RPO (Recruitment Process Outsourcing) which has been our core area since our inception. Our aim is to help our clients recruit top talent, with ease. We ensure that our clients not only save money but also time by providing end-to-end recruiting services. With our innovative ground-breaking ideas, detailed approach and quality-oriented delivery of outsourced solutions, we assist our clients to fulfill their tasks quickly and efficiently.
Whether you want to recruit IT staff for offices based across the Nation, outsource staff augmentation services, hire experienced international recruiters to assist your onsite recruiters, help your business in terms of lead generation, outsource activities related to improving the brand image of your company, or perhaps outsource technology development work, we are the right place for you to source talent. We, at Etalentnetwork, know the importance of recruiting the best IT staff to add value to your business. Our team works around the clock to ensure that your recruitment related needs are filled as soon as they arise and without adding to your costs. By outsourcing the recruitment process, you will be able to concentrate on your core competencies and yet get top talent to work with you..
Mission
Etalentnetwork, a Staffing industry leader, aims to provide it's partners a world-class technology staffing, infrastructure, application solutions and other related services for a symbiotic growth. Our principle objective is to conceptualize, produce and implement effective Business and IT solutions that surpass even the highest standards of quality. With that, we believe in smart work to enhance the Return On Time Investment (ROTI) for all our clients, by offering them top-notch IT services, including products, solutions and practices.
We have seen technology evolve into the most basic and primary element of our lives. Therefore, being the observers of this massive progression in Information Technology, our conclusion in believing that technology fuels us and our time, cannot be denied. Time and technology have influenced today's world to a great extent, hence, we prefer to measure the success of our clients by the quality time they invest in our exclusive services. In short, we stress on creating selective and amicable solutions for our clients in the shortest time frame possible with the least cost incurred.